Photoset with 251 notes
It's always good to see a well put together Street Tracker.
SR400/500's are a great base for a street tracker, especially around the streets of Phnom Penh, Cambodia where the 400cc single would be classed as a big bike and certainly stand out amongst a sea of scooters.
The bike was built and the pics taken by Justin Stewart who is based In Phonm Penh.
Photo with 89 notes
Paul ripping it up at #Aftershock2 on @brad_garageprojectmotorcycles #yamaha #SR400 #motorcycle
Photo reblogged from Big Boyz Toyz with 243 notes
Best SR400 Street Tracker ever
Source: mechanicojoe
Photo with 144 notes
Saw this #yamaha #SR400 #Scrambler on Facebook. Love this bike but the exhaust is killer! #motorbike #motorcycle
Photo with 125 notes
Here is my fine steed for this weekends shenanigans at #Aftershock2 in #york. Came out of the crate yesterday and @brad_garageprojectmotorcycles got it going and fitted #knobbies today. Will lap @isaachellewell so often he'll think he's going backwards. #yamaha #SR400
Photo reblogged from Bobbers Chopper Cafe racer hot Rod motorcycle blog with 211 notes
Photo with 52 notes
I was searching for a pic of a sidecar and found this. This isn't a sidecar but it did stop me in my tracks.
Source: racingcafe.blogspot.com.au
Photo with 37 notes
This Yamaha SR400 is for sale in Sydney on ebay now. Auction finishes early Sunday evening. With a buy it now price of $8,250 this is very cheap. NOT possible to build it for that.
Photo with 180 notes
Sweet Brat by Motorock that I found on the Goods site.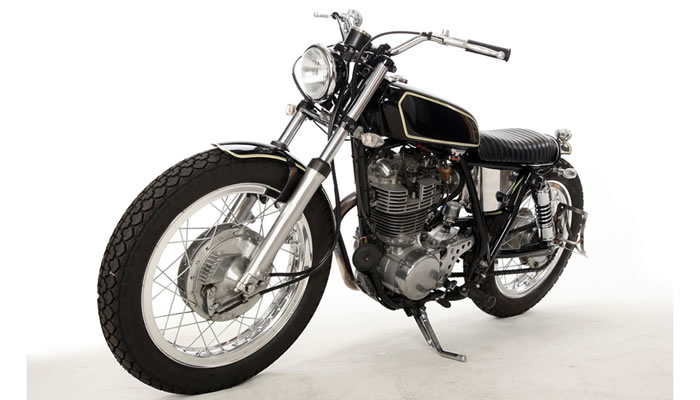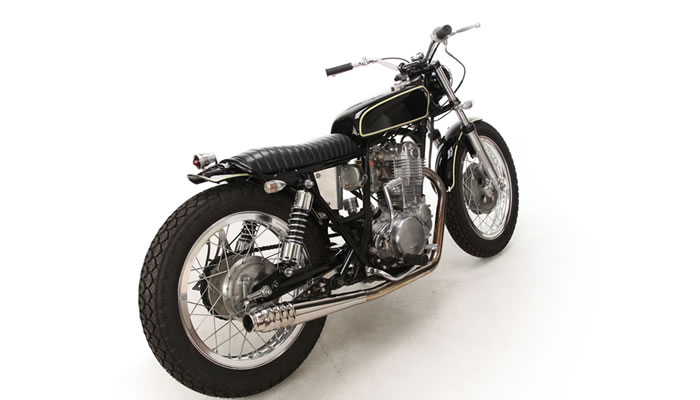 Source: goods-co.net