Photo with 123 notes
Michael took this photo of Brett's #Norton #Commando #850 on a recent #perthcaferacer #photoshoot. #motorbike #motorcycle
Photo with 78 notes
This is just too clean. Any takers to make it dirty?
Source: jmcclassics.com
Photo with 69 notes
Some interesting bits on this…
Source: caferacermag.com
Photo with 121 notes
A Norton Commando Street Tracker by Foss Fabrication in Scotland.
Photo with 52 notes
With a customised paint scheme and upgrades such as USD forks, black rims, black yoke kit and clock surrounds, this distinctive Norton Commando 961 Sport which came off the production line August 22nd, will attract plenty of attention.
Great to see Norton finally getting the bikes out of the factory.
Like us on FB
Source: nortonmotorcycles.com
Audio post with 10 notes - Played 779 times
I wish Norton still made rotary engined bikes. DAMN this sounds good!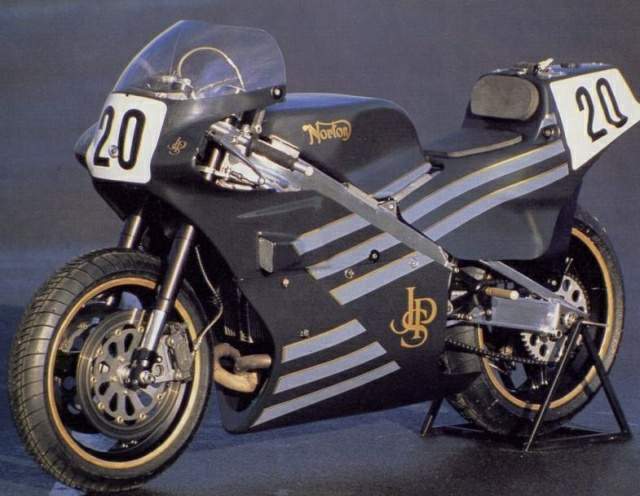 Like us on FB
Photo with 79 notes
Not my cup of tea usually….but when a good one comes along I've got to share it.
Like us on FB
Photoset with 47 notes
Detail from a Triton at the recent Hand Made Vintage Kustoms bike show
Photo with 29 notes
"CAFE RACER"
The skeleton rider tears through town on his Norton Commando, a cafe racer style motorcycle that's old school cool.
Painting Process
A large wood panel was cut, sanded, and painted to create a rusty background for the cafe racer, the underpainting was created with white gouache, and all of the line work was painted with dark brown 1 Shot enamel, which is the same paint pinstripers use to detail motorcycles and hot rods. The entire piece was then clear coated to lock in the gouache and unify the colors.
Source: davidlozeau.com