Photo with 56 notes
Sweet Yamaha SR400 by Brat Style (the originators of the style)
Photo with 10 notes
The 5th Jap Bike Show was held at the end of March and I've selected a few of my favourite pics of the day for your pleasure. If you'd like to see hundreds more, make the jump.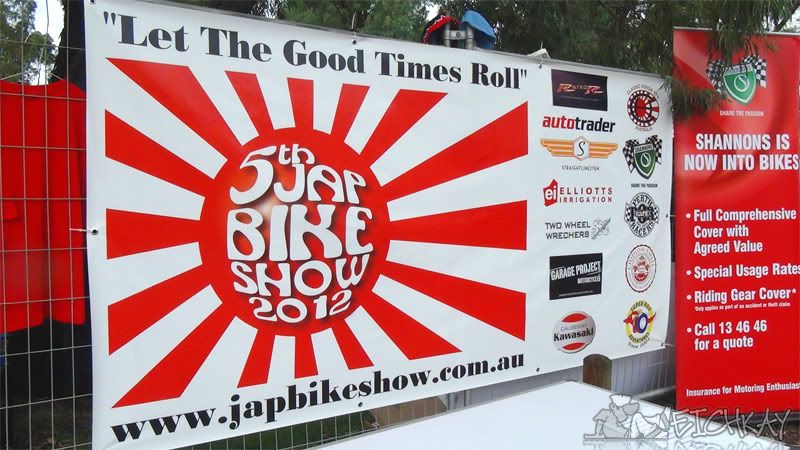 We sponsored the "Best Pre-1980 Custom" Category and as founding members of Perth Cafe Racers were proud that PCR was the sponsor of the "Cafe Racer Class".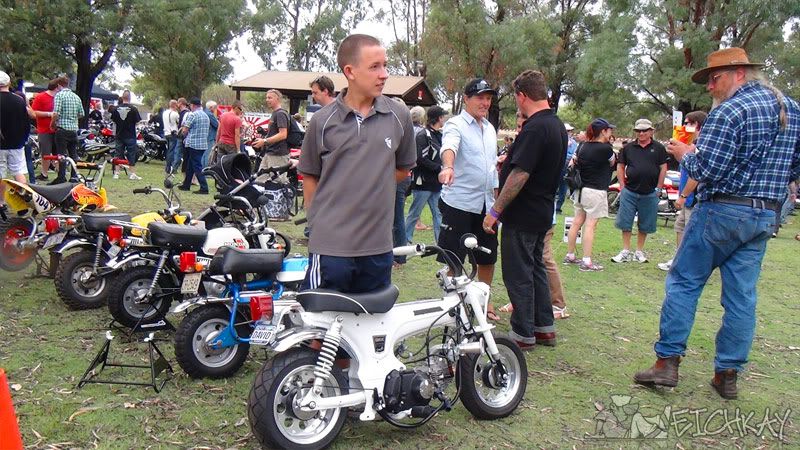 Expect a Photo Shoot of David Larkins supercool Dax soon. Well…I'm pretty lazy, so not that soon.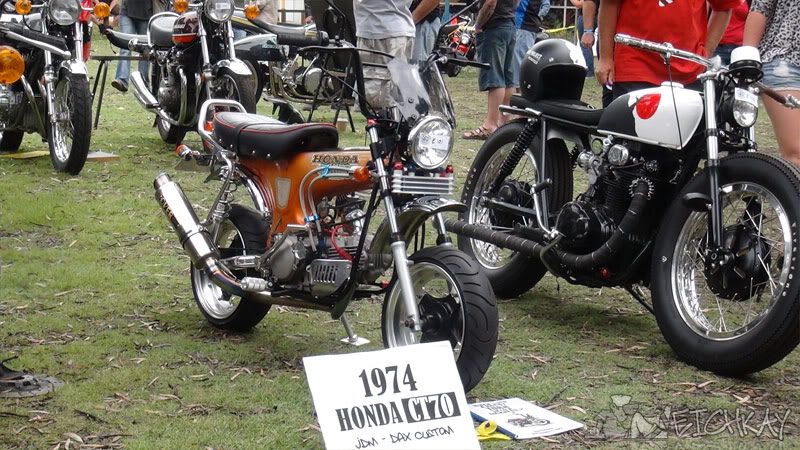 This Dax has done the 1/4 mile in 18 seconds!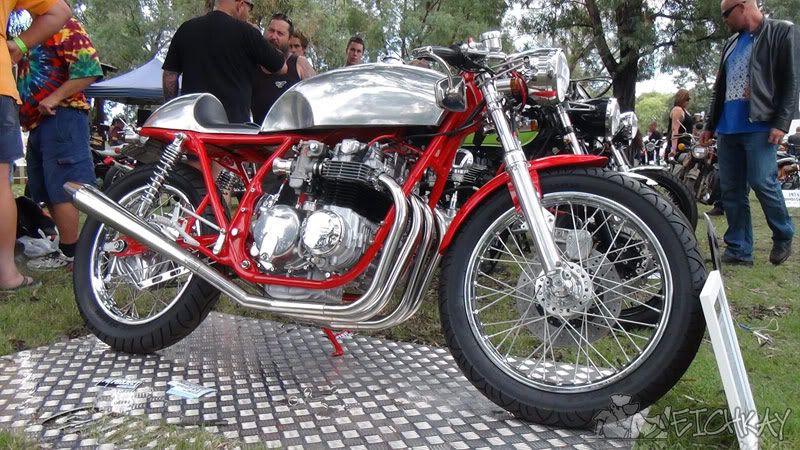 Deserved winner of the Cafe Racer class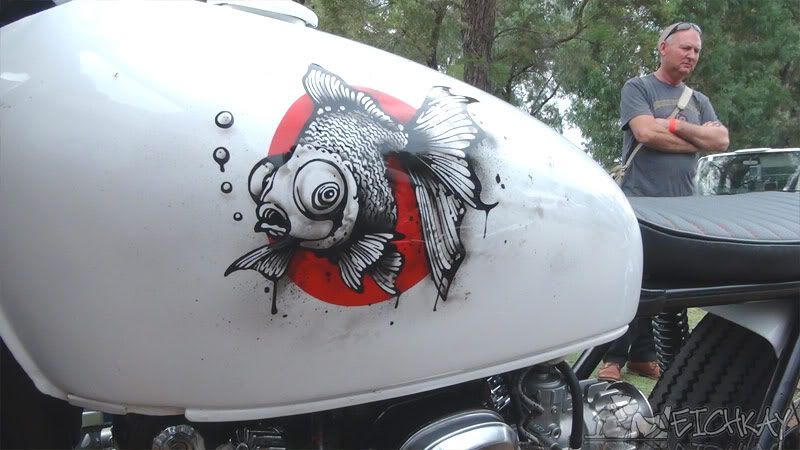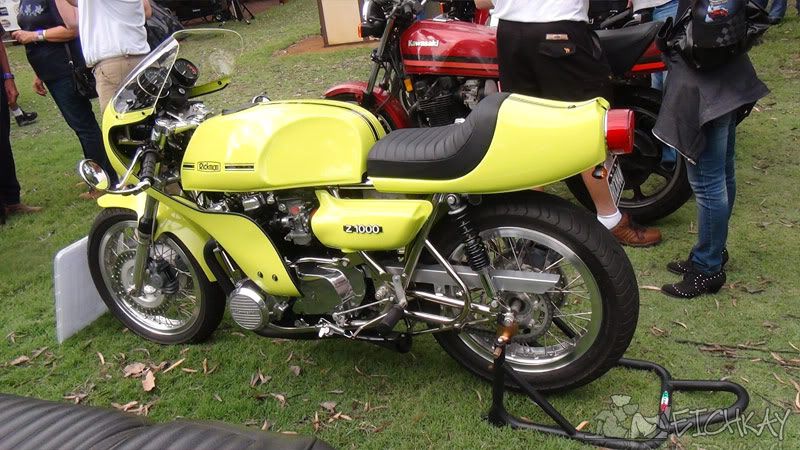 This Rickman was one of the favourites of the show.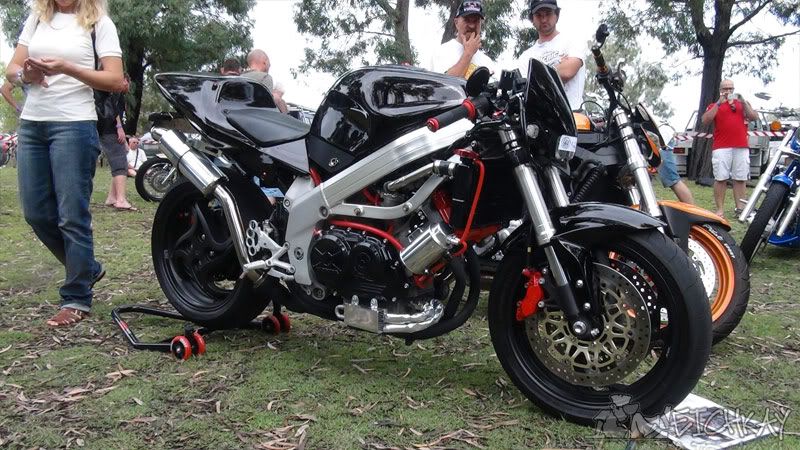 Not a fan of streetfighters but the quality of the bikes on display this year was outstanding. This bike is a Honda VFR!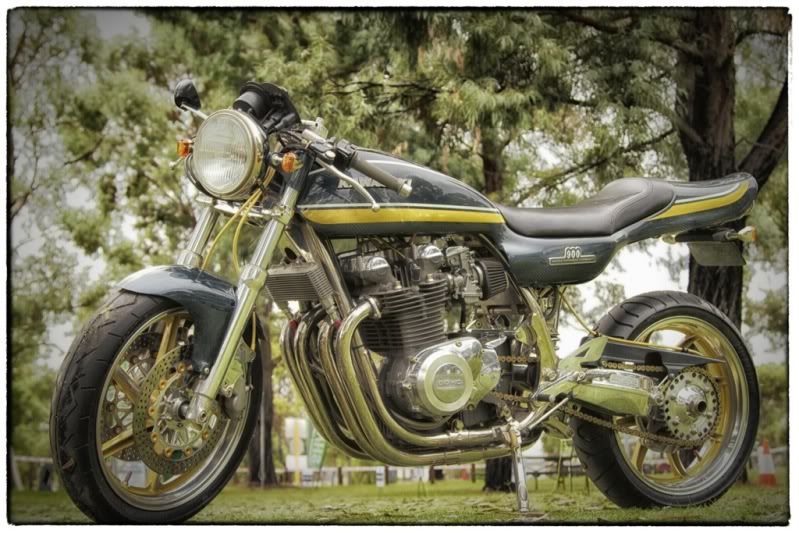 The body work is ONE piece carbon fibre!
You didn't believe me did you?
Post with 6 notes
It's that time of year again.
Owners of Japanese built bikes are stocking up on turtle wax and chrome polish in readiness for the 5th All Japanese Motorcycle Show held in Whiteman Park, Perth on Sunday the 25th March 2012.
There are 14 Trophy categories, with…
Garage Project Motorcycles the proud sponsor of "Best Pre-1980 Custom" and Perth Cafe Racers the proud sponsor of the Cafe Racer class.
It costs $15 to enter your bike on the day but…
…if you are a member of PCR, you'll get it for $5 if you submit an entry form before the day.
This year sees the show celebrating the 40th Anniversary of the Kawasaki Z900 series commonly known as the Z1.
The call is out for as many  250, 650, 750, 900, 1000 & 1100 Z series owners to display their bikes at the show as a tribute to a motorcycle that changed the style & engineering of its day.
If it was made in Japan, then we want to see it at the show…unless it's been near Fukushima lately.