Photo with 239 notes
Custom CB750 with a CX500 tank = GORGEOUS
[saves into inspiration bank for later]
Photo with 103 notes
Sweden has given the world Vikings, the Nobel Prize , Tetra Pak, Anders Celsius, Glaciers, ABBA, Greta Garbo, The Girl With The Dragon Tattoo, Volvo's,  Björn Borg, melodic death metal and flat pac furniture
You can add another Swede master to that impressive list.
This clean custom Honda CB750 Cafe Racer was built by the obviously extremely talented Rewheeled Cycles from Sweden. Super impressive as it's the first bike out of their garage.
What I really like is the rear hugger. This is something that I wish more people would do, especially in Australia where the law says you have to have a rear fender at 45 degrees. This is a great solution that doesn't detract from the look of the bike at all.
Anyway that's enough from me, I've got a bookcase to put together…
Photoset with 121 notes
Which is your pick?
Source: clingonforlife.blogspot.com.au
Photo with 79 notes
This interesting custom 1980 CB750 by MotoHanger has less than 2 days to go on eBay. Check it out, it is sure to go cheap.
Photo with 141 notes
Saw this Brat Honda CB750 on French site un pneu dans la tombe (a tire in the grave).
We've got one of these in the garage and intend on doing something very similar.
Click the link for a few more pics and info on the bike. (If you can't speak French, use Google Translate)

Like us on FB
Photoset with 147 notes
Like us on FB
Photo with 65 notes
Japan makes the best custom bikes, full stop. Whether it is a Harley Sportster, a SR400 or a W650, there are many many Japanese chop shops that kick serious ass.
Whitehouse are another shop that have a very unique style that I love, I just can't decide full faired or half faired. What would you take?
Like us on FB
Source: cb750cafe.jp
Photo with 52 notes
Showed this pic to someone and said jokingly "should I turn my CB750 into this?" to which she said "Oooh it's red, I like it, yes, yes turn it into that!"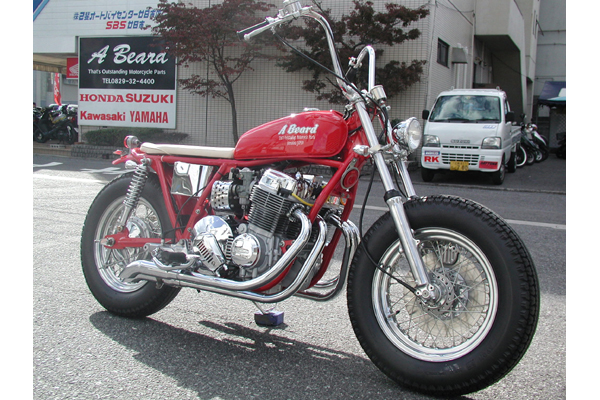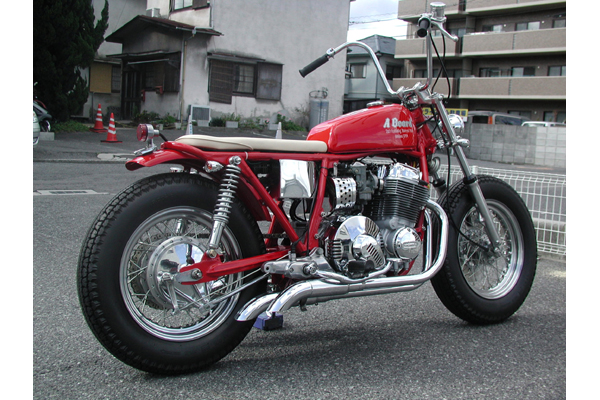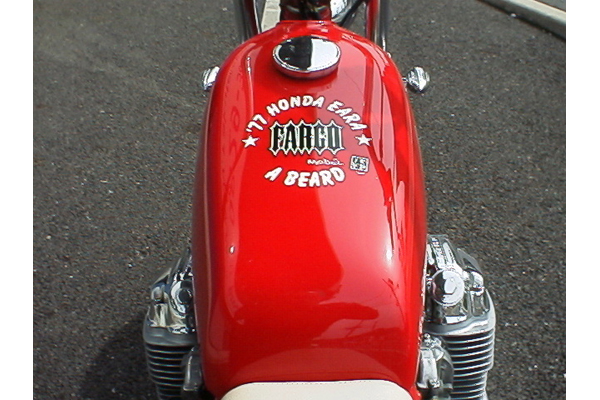 A Beard customised Honda CB750
What do you think, Do you like it?
Photo with 46 notes
I'm posting this because I can't decide if I like it or not. Sure, it looks sweet and it'd be welcome to ride with the crew but do I like it?
What do you think, yay or nay?
Source: vintagemotorcyclesonline.com
Photo with 78 notes
I can't wait to finish the other projects in the garage so we can get started on our CB750.
Love the seat on this.
Like us on FB
Source: ottonero.blogspot.com.au