Photo with 83 notes
Beautiful little Brat / Tracker by Besi Moto Project of Indonesia
Photoset with 166 notes
Got a submission from Tagore of Besi Moto Project of Indonesia.
This is a Kawasaki Z200 and I have to say I think Besi are a cut above the other Indo builders. The Z200 is a far better looking bike than the Yamaha Scorpio that a lot of others are using.
Photo with 127 notes
A total quality build of a Kawasaki KZ400 by Free Kustom Cycles
Photo with 86 notes
I scrolled past this but kept thinking I should go back and look at it properly.
So glad I did. One of my favourite bikes of the year.
Photo with 136 notes
Not a massive fan of the recent Steel Bent builds but I really like this Honda CB550.
A lot more pictures here
Photo with 178 notes
Sweet Brat by Motorock that I found on the Goods site.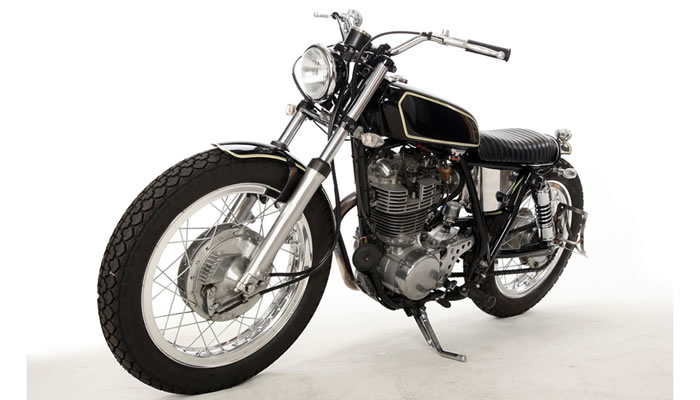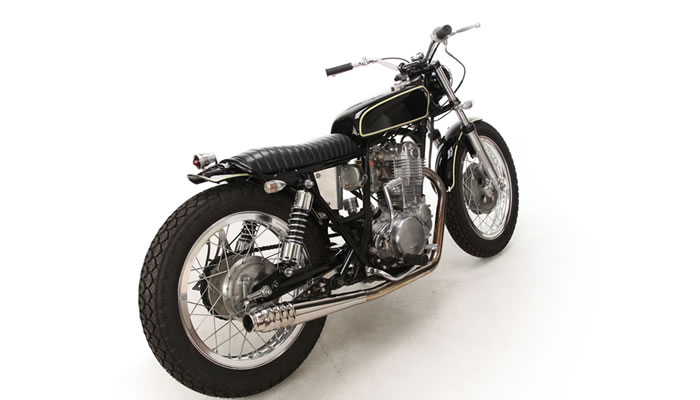 Source: goods-co.net
Photo with 67 notes
1974 CB550E K0 Cafe / Brat Project
Everybody knows I like the Brat style bikes probably more than the other styles I choose to feature on our blog. So when Justin put a link to his Brat CB550 on our Facebook page, I got a little bit excited, Pointer Sisters excited. 
"I found this Honda CB550 in a shed all busted and left for dead, I was so excited as I have been looking for this bike for a long time. Perfect platform for me to fix up and custom.
I found her in a rusty old shed, the owner said he put her into the shed and never took her out in five years. She had a lot of work but at least all the original Parts are there. Due to two bent valves I had to redo the motor.
This being my first bike restoration. I needed some help from a few buds. But in the end it came together and I'm loving her. I love riding her to work and back."
Photo with 89 notes
FLAKE is another Japanese Custom house that I really like. They are a little more "out there" than most. Here is a selection of some of their builds.

^Yamaha SR400

^ Yamaha SR400

^ Yamaha SR400

^ Yamaha XS250S

^ Yamaha SR400

^ Yamaha SR400
Like us on FB
Photo with 56 notes
Sweet Yamaha SR400 by Brat Style (the originators of the style)