Photoset with 140 notes
A few months ago I saw a "before" pic of Ruud's Honda CL360 on Instagram and decided to follow him to see how it eventuated. I never imagined it would come out this good.
Ruud basically made the bike you see here and had a long, low slung exhaust with a reverse cone that was painted black. It looked good and most people would have stopped there…but not Ruud. He got to work on one of the sexiest exhausts I've ever seen.
Just to make us all jealous, Ruud says he made this in his parents garage over 5 saturdays!
You can follow Ruud on Instagram by searching for ruudelltoro and he has a damn fine blog (with a great blogroll) which you should check out.
Photo with 443 notes
Saw this custom CB500 on Christopher Titus's Instagram feed and had to share it.
You can follow Chris on Instagram by searching for "_shutter" or click here if you use statigram
Photo with 110 notes
People seemed to like the clean Harley bobber the other day so I present to you a very clean Harley Brat / Tracker.
Have you got some clean examples of Harleys you'd like to share?
Photo with 83 notes
Beautiful little Brat / Tracker by Besi Moto Project of Indonesia
Photoset with 167 notes
Got a submission from Tagore of Besi Moto Project of Indonesia.
This is a Kawasaki Z200 and I have to say I think Besi are a cut above the other Indo builders. The Z200 is a far better looking bike than the Yamaha Scorpio that a lot of others are using.
Photo with 86 notes
I scrolled past this but kept thinking I should go back and look at it properly.
So glad I did. One of my favourite bikes of the year.
Photo with 177 notes
Sweet Brat by Motorock that I found on the Goods site.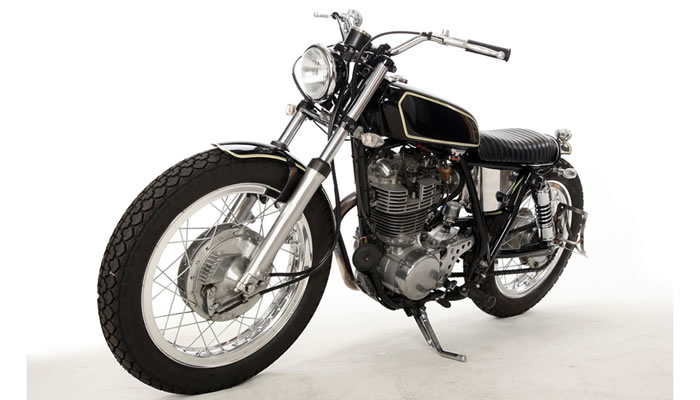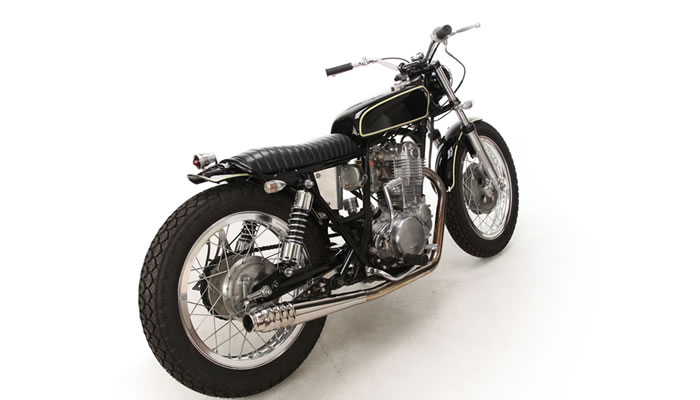 Source: goods-co.net
Photoset with 167 notes
When you think of custom Sporty's, the last place you'd think about is Thailand unless of course you like ladyboys and then you're probably trying to book your next flight there as you read this.
Anyway Aek isn't a ladyboy (maybe he is I didn't ask) but he is from Thailand. He sent me some pics of his Sportster which I absolutley love (the bike not the pics). Definitely one of my favourite Harleys ever.
And yes Aek, next time I'm in Thailand on "business" I expect to be shown the sights…
"Hi Rex,
I got this bike from stock Sportster Nightster not thing excited much as I see and bit boring with stock bike which look always the same, I decide to change to cafe style and scramble style as I have seen from Yamaha SR and Triumph, just want to make it more cool and different ;) ..HD was my dream when I was young. Just take about week to build and customized from Lek Service where we always visit with Rat friends and help to recommend.
If you have a chance to visit Thailand, for sure I can bring you to visit this place. I ride almost everyday, it depends. But it good to the traffic in downtown and weekend ride with friends ;) But if rainy season it's terrible ;(
Aek Pollawat (Aek)"
Photo with 88 notes
It's no secret I have a penchant for the bikes that come out of Japan. Here is another example of a W650 customised in the Japanese bobber style.
Built by Jet Custom Cycles
Photoset with 195 notes
Here is another bike by ATJ Project out of Poland. A lovely Yamaha XS650 done in the Japanese Brat Style.