Photo with 98 notes
Bruce built "Brutus" a #BMW #K100 #caferacer in a couple of weeks. Bike is now for sale so he can build his next project. This pic was taken by @66motorcyclesoly at #motorplex
Photoset with 283 notes
Bruce just finished building this Cafe Racer out of a brick and now he wants to sell it. 5k and it's yours.
Give him a buzz on 0498493917 if you're keen.
Photo with 451 notes
Saw this perfect #BMW #R100 #Scrambler on a blog and had to share. The colours are soooo classy.
Photo reblogged from R Scrambler with 380 notes
Photo with 240 notes
This has to be one of the nicest BMW cafe racers ever.
Built by "sparkymoto"
Photo with 145 notes
Just when you think you've seen every type of custom BMW, along comes Kingston Customs of Germany.
Photo with 115 notes
BMW boxers seem to be the flavour of the month in the Cafe Racer world at the moment.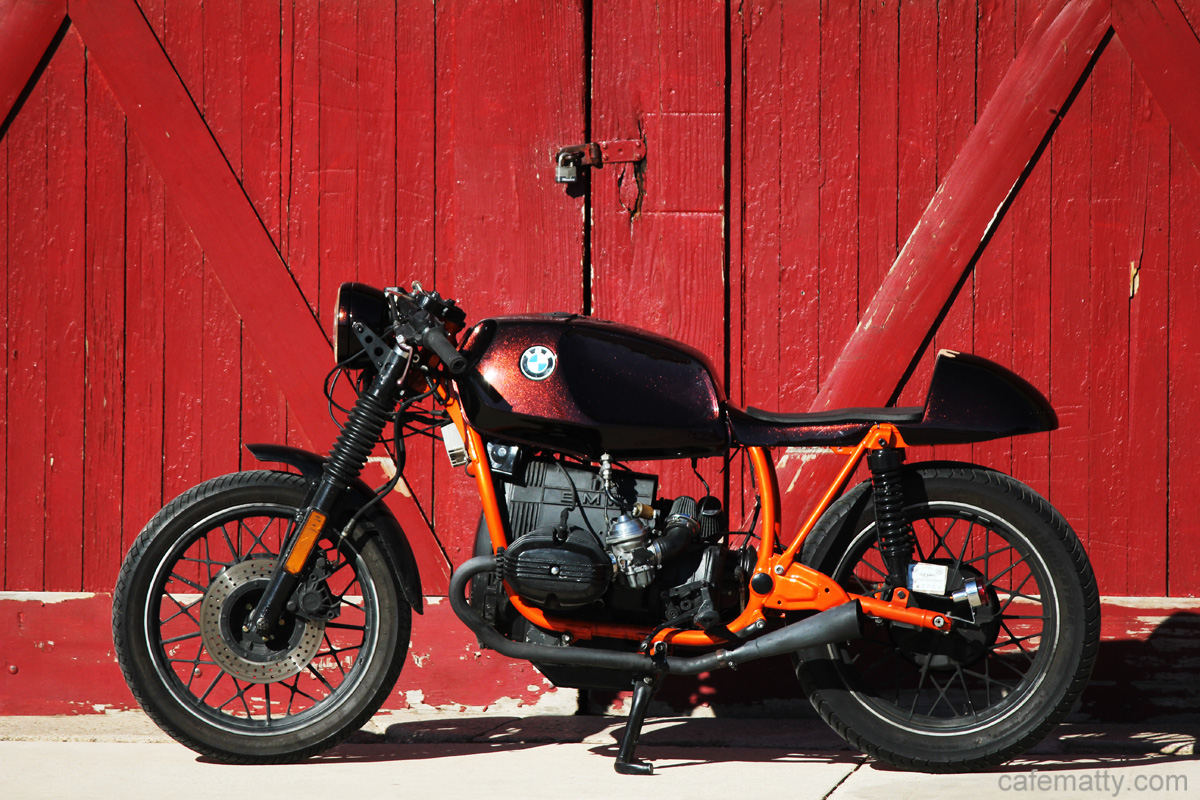 Another bike that is hard to make look worse than stock but a lot of people give it a shot.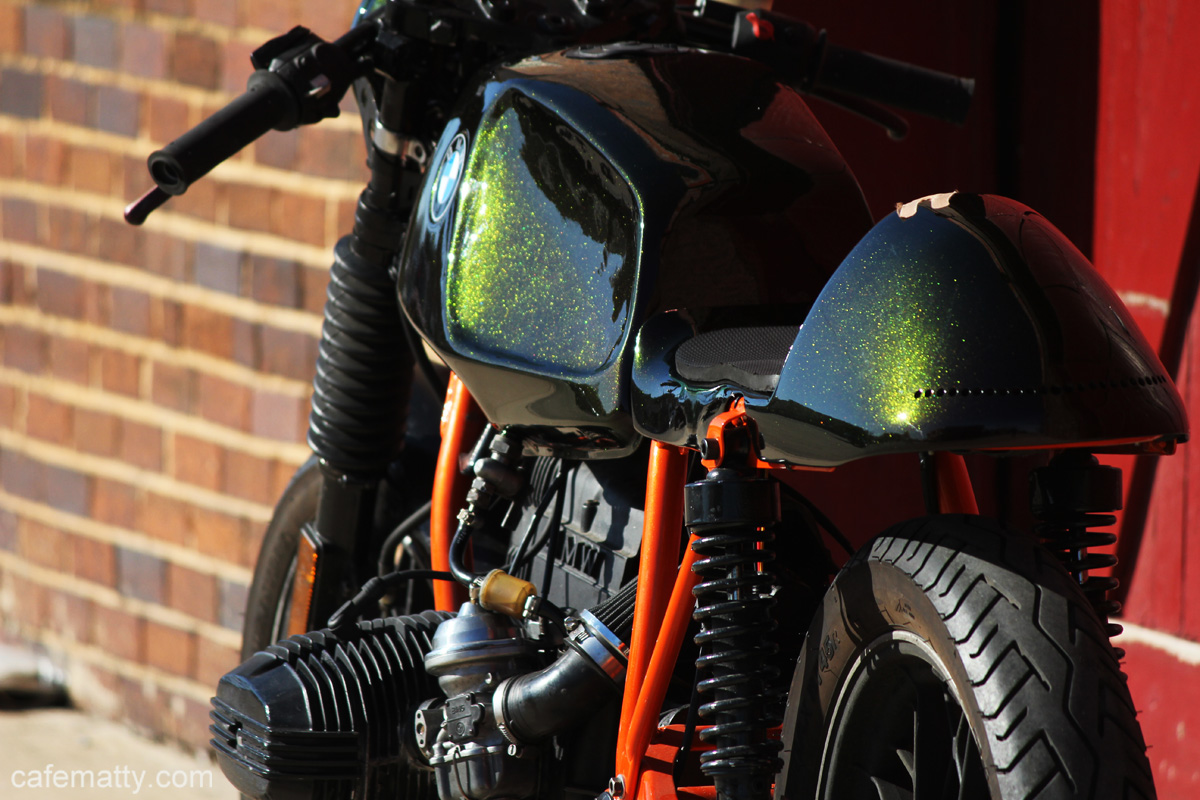 Matty seems to have nailed this one though. I don't remember seeing pearl paint used on a bike before (garish sportbikes don't count), certainly not a cafe racer.
Bunch more pics on his blog, check'em out.
Photo with 253 notes
This BMW grabbed my attention.
The placement of the pipes deserve a mention
so does the lowered front suspension
The choice of tyre will cause contention
Personally I think they're a great invention
So let there be no misapprehension
I would ride this bike into the next dimension.
*I promise to never again try my hand at rhyme, I will strictly stay with convention.
Check out the full picture set on the customisers site - Moto di Ferro