BMW boxers seem to be the flavour of the month in the Cafe Racer world at the moment.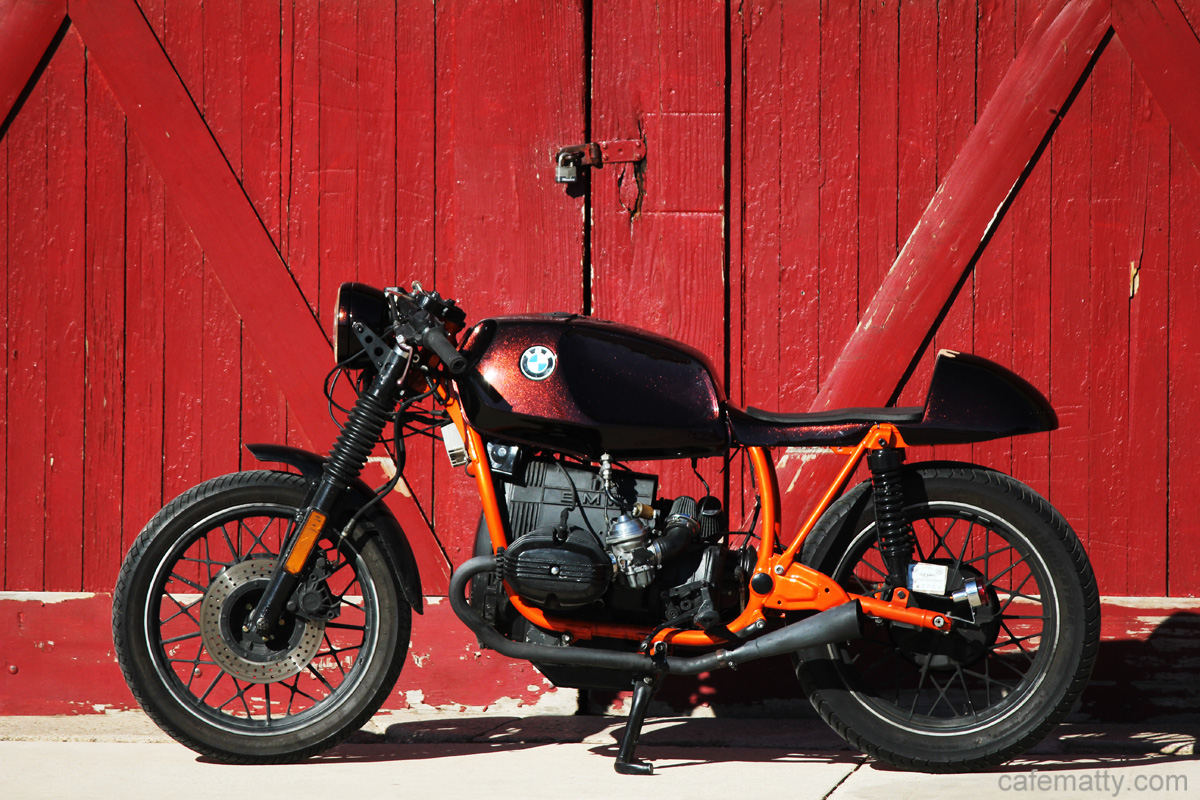 Another bike that is hard to make look worse than stock but a lot of people give it a shot.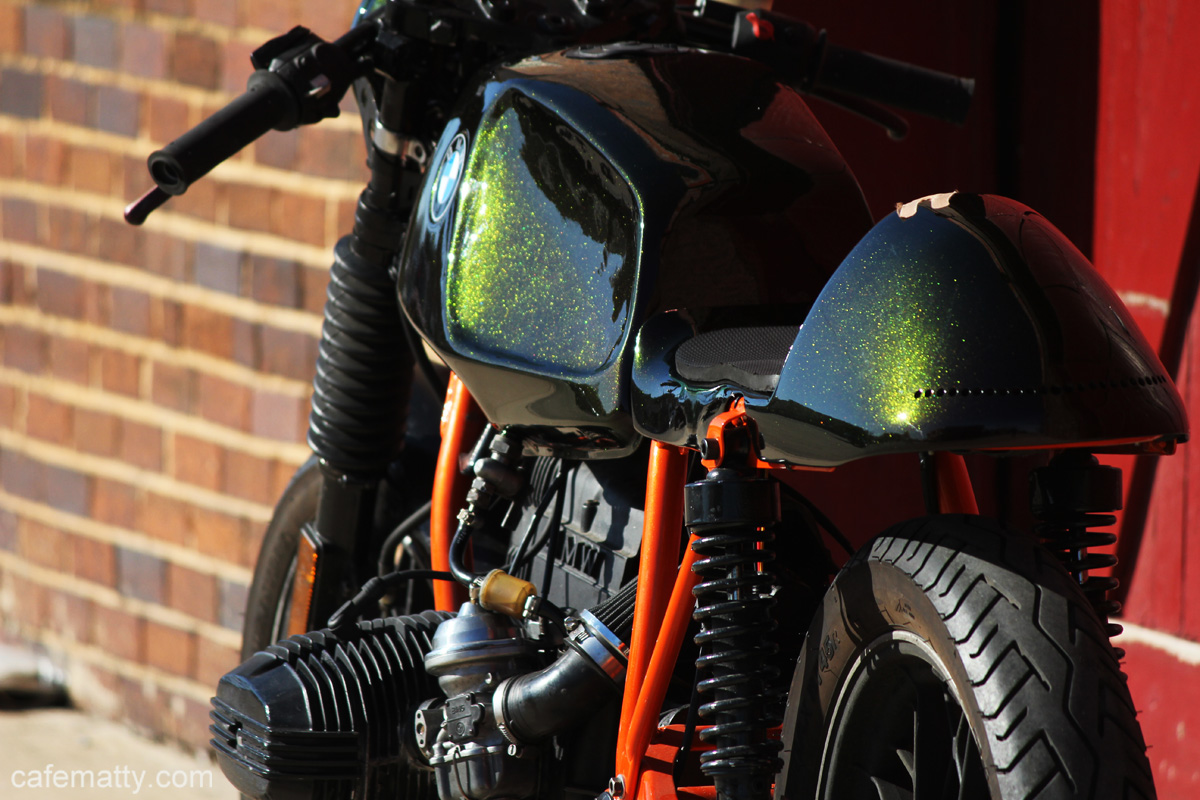 Matty seems to have nailed this one though. I don't remember seeing pearl paint used on a bike before (garish sportbikes don't count), certainly not a cafe racer.
Bunch more pics on his blog, check'em out.
This BMW grabbed my attention.
The placement of the pipes deserve a mention
so does the lowered front suspension
The choice of tyre will cause contention
Personally I think they're a great invention
So let there be no misapprehension
I would ride this bike into the next dimension.
*I promise to never again try my hand at rhyme, I will strictly stay with convention.
Check out the full picture set on the customisers site - Moto di Ferro