BMW boxers seem to be the flavour of the month in the Cafe Racer world at the moment.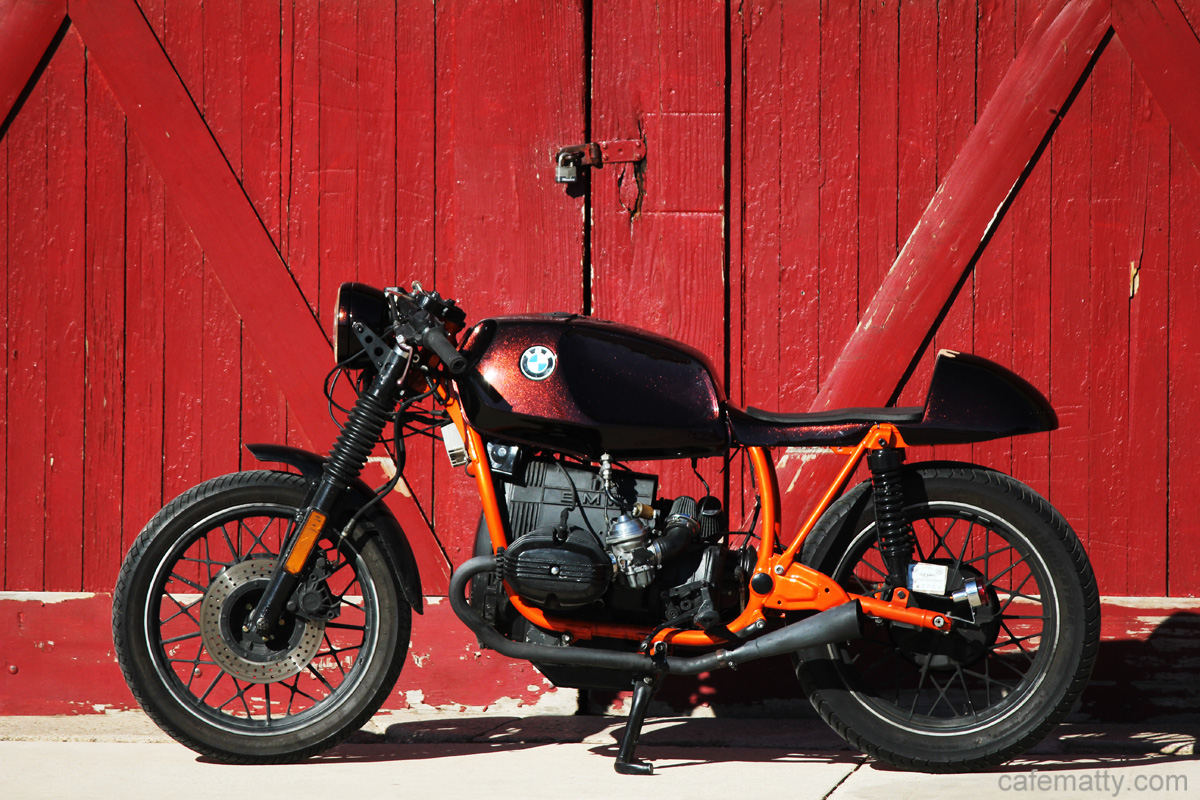 Another bike that is hard to make look worse than stock but a lot of people give it a shot.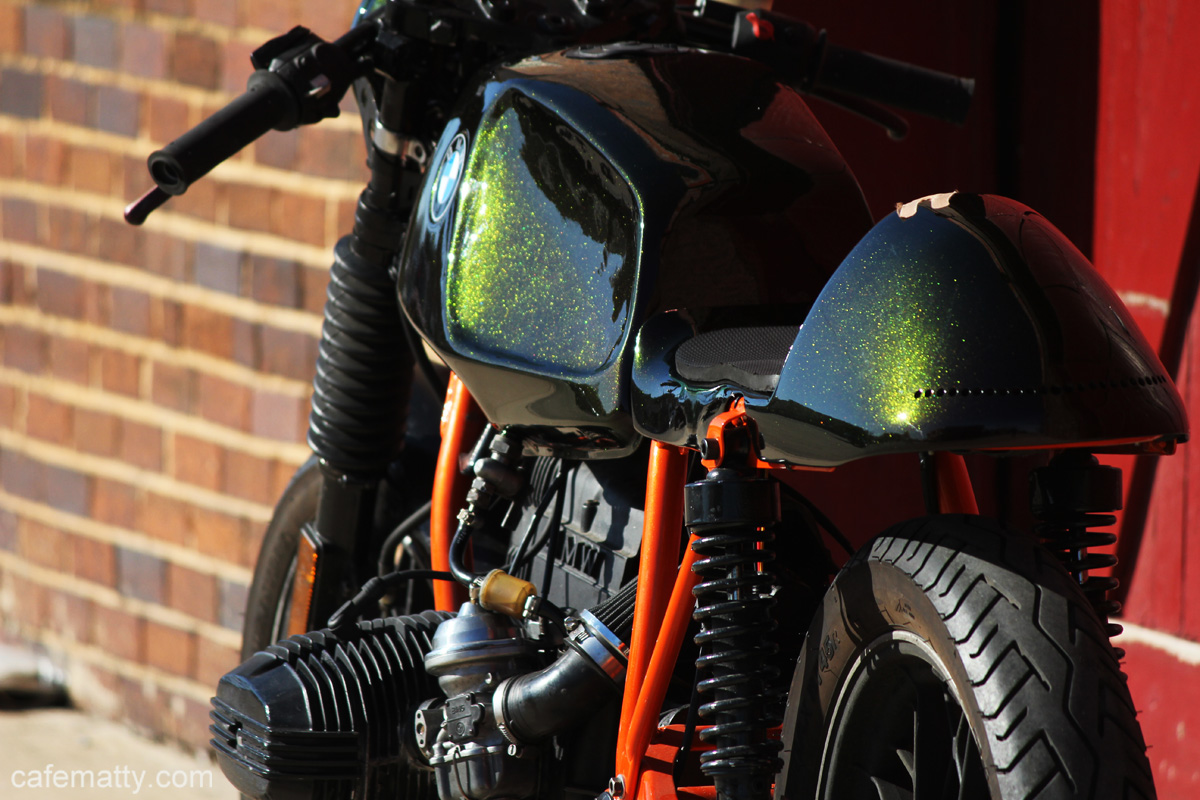 Matty seems to have nailed this one though. I don't remember seeing pearl paint used on a bike before (garish sportbikes don't count), certainly not a cafe racer.
Bunch more pics on his blog, check'em out.
118 Notes/ Hide
cawkblockula reblogged this from garageprojectmotorcycles